e-commerce solutions
Florence Studios' primary focus is on developing dynamic web sites, web applications and e-commerce solutions for independent business people.
We strive to find creative and inexpensive solutions for individuals and small companies seeking to develop a presence on the internet.
For further info please contact us for a free initial consultation and project overview.
---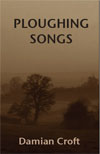 If you came here looking for my book "Ploughing Songs", you'll find it by clicking here.